Longbent Gouges
01.05.21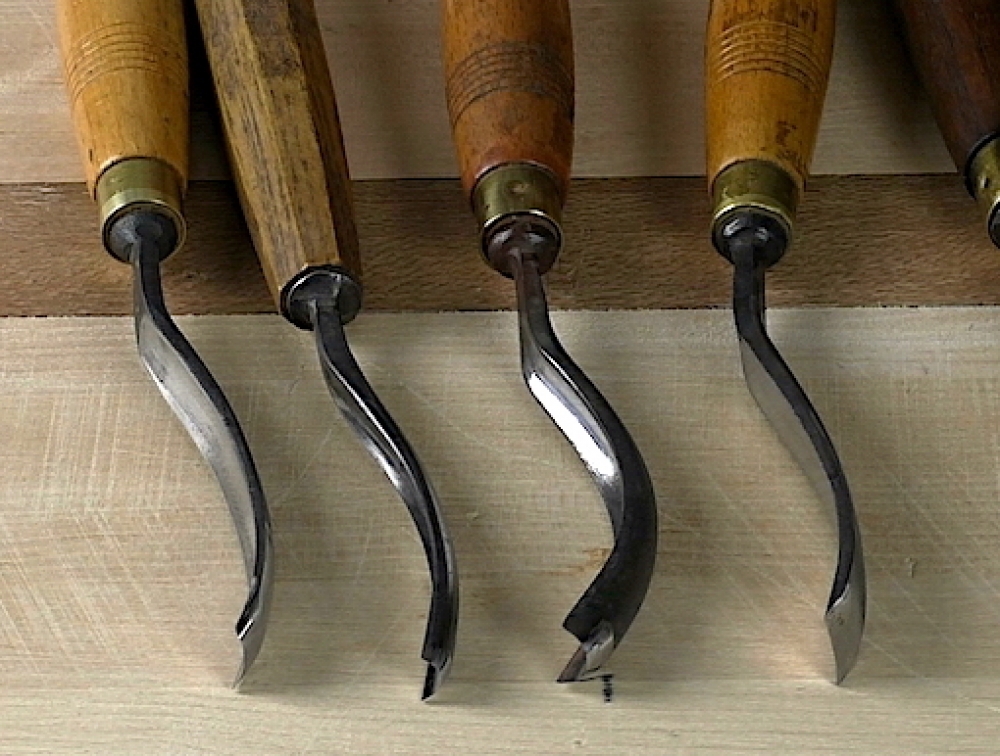 Q: You don't seem to use longbent gouges much on the website though there are plenty out there to buy.
Are they useful?
Should I have them in my tool kit?
The other names for what I call 'longbent' gouges are 'salmon' or 'sowback'; differentiating them from 'shortbent' (spoon) or 'backbent' gouges.
Longbents are great for working the long, slow curves of bowls or similar because their own long curves are sympathetic to the desired form.
Since I make very few bowls, and we haven't had these sorts of curves to deal with on Woodcarving Workshops, it's true that I don't use them very often!
In the normal run of my carving, when I am scooping out or recessing wood, I always seem to pass directly from straight to shortbent gouges. There never appears enough difference between the longbent and regular straight tool to give me the advantage I want.
Should you have one in your kit?
There isn't a 'kit' of tools for carvers, or a 'set' you need to complete. Buy tools because you need them for your work. So the answer to this sort of question is: Do you need a longbent gouge?
If you don't carve bowl forms you may never need longbent gouges. You'd be better off building up a good selection of shortbents.
If bowls, or sculpture with bowl-like forms, are your interest then you'd probably benefit from having longbents. For the right job they are a real pleasure to use.
Having said that, you could just try one for yourself and make up your own mind about how useful they could be for you, over the shortbent tools you have already.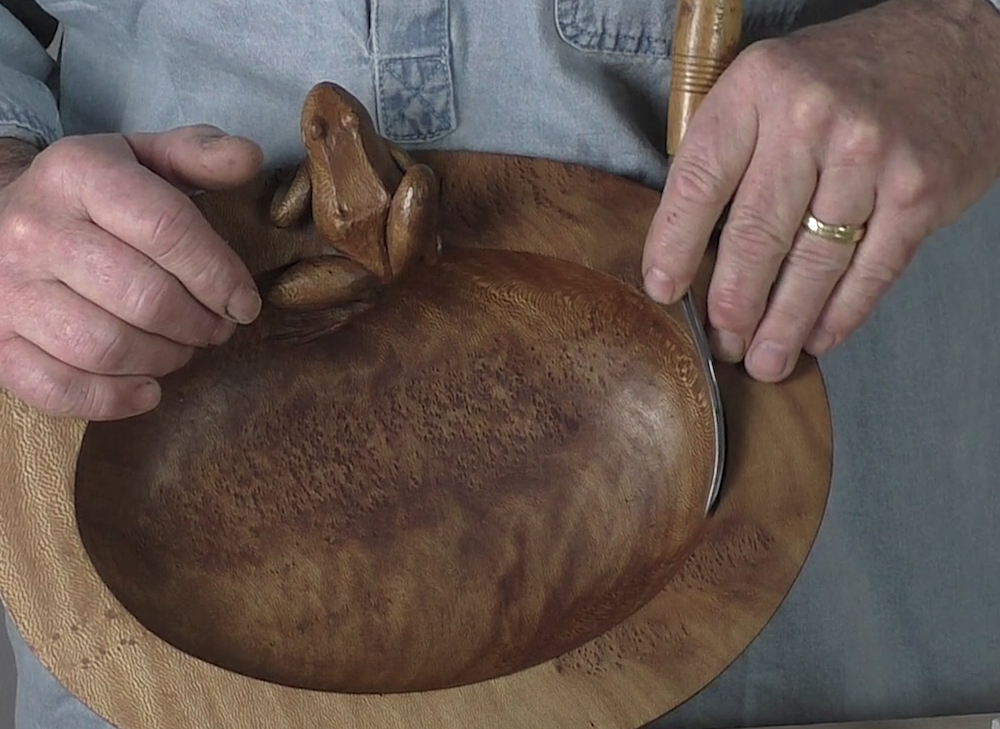 Caution:
Manufacturers really don't agree about the shape of these tools, any more than they do about the profile of shortbent/spoon gouges and some have tighter curves inter profile than others. Do look carefully!
Follow Up:
Technical notes/sharpening longbents here.