Wood Stores
14.02.17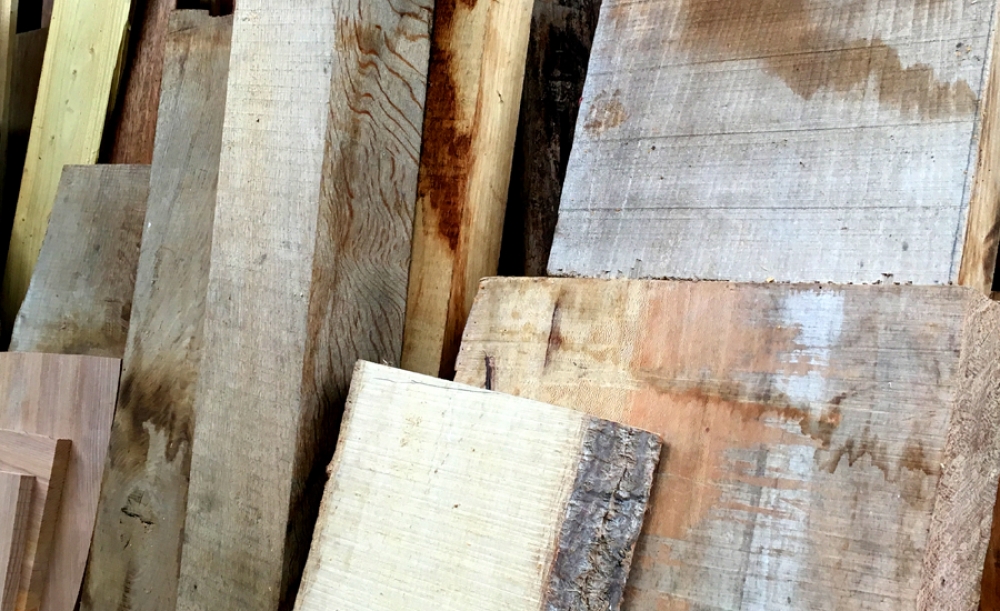 Wood stores and wood carvers
This a picture of our wood store - well, part of it... We've had some of this wood for many years. It's all air-dried and under cover, awaiting the call. Chris tends to buy useful wood when it's offered or when he comes across it. And when he buys wood for a particular job, he always buys a bit extra - and he keeps any offcuts that might be useful.
Selective as he is, and triaging as he sometimes has to, the wood store tends to build up faster than we can use it. The thing is, to carvers, a little piece of wood can last a long time! The upshot is now that if Chris did nothing but carve what we had, it's doubtful he'd get through it all before he shuffled off.
But, of course, Chris never knows what he will need and certainly the wood here is all the type and size that he would generally use. It's wonderful to have an idea and find just the right piece. And sad when you can't find it!
It seems you can never have too much wood but you can have too little.