Signing your Carvings
21.02.17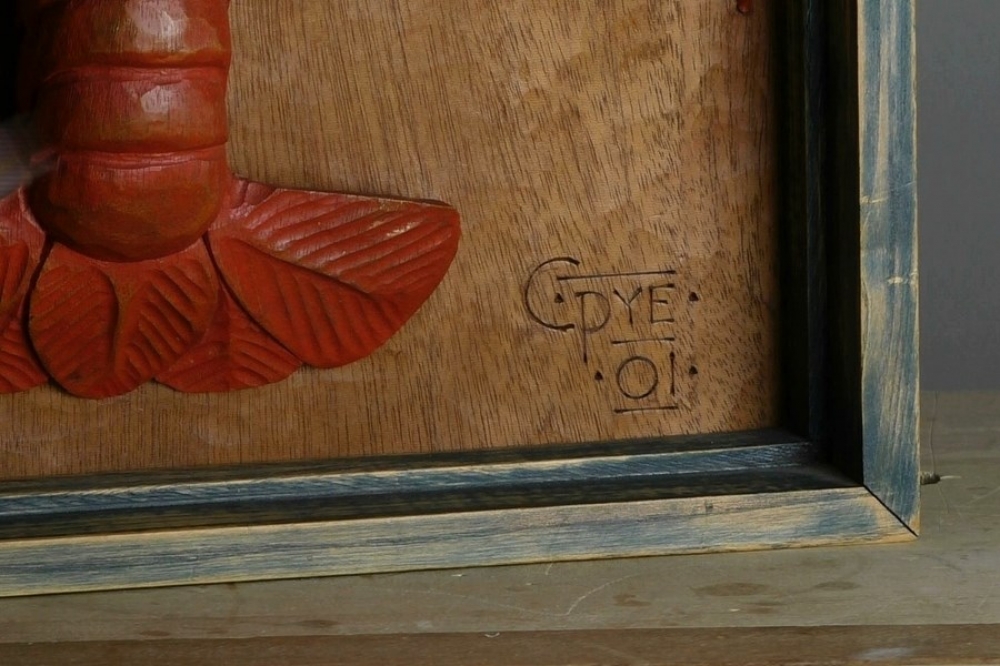 Latest Release
February 2017 sees Chris giving you several ideas on signing your carvings. And you should do it - and be proud of what you do! He looks at the simplest way to sign your carvings and then a really easy and fun way of being a little more 'carvey'. Finally, my favourite way, where the way of signing hides a secret!
In the photo, you can see where Chris designed a 'signature' using his chisels, gouges and punches.
Videos > Carving Matters > Sign your Carvings
Also:
How do you know when your tools are getting dull? And what do you do about that little nick you have in the cutting edge? Chris will tell you'
Videos > Sharpening > Dull Tools
And:
Creating a smooth surface is not just about having a flat gouge! In fact, understanding a little about how carving tools 'work' will save you time swapping tools..
Videos > Techniques > Smooth surfaces