Quaich Bowl
07.03.17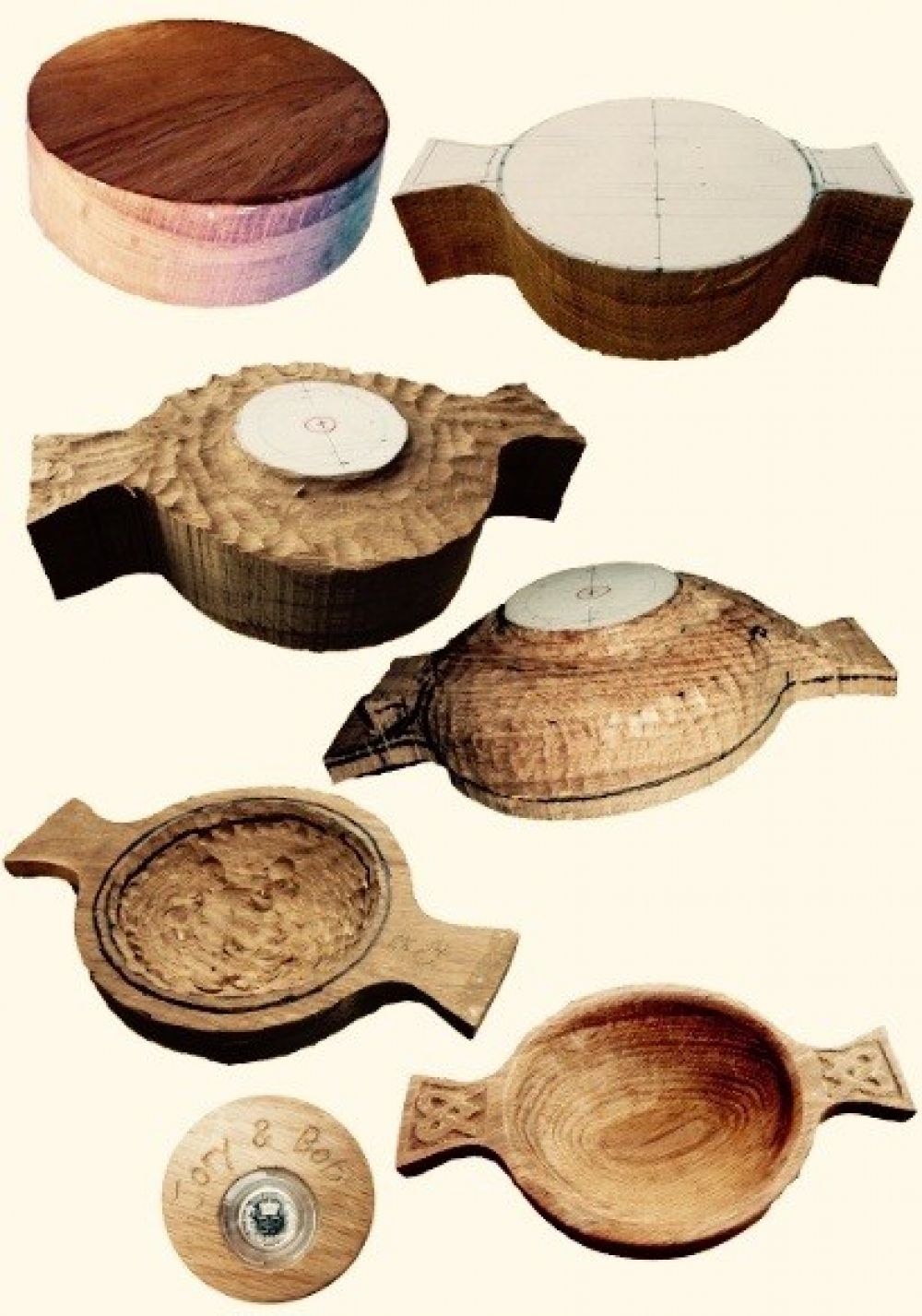 Members Matter
A very big thank you to Charles Boyd for his 'Quaich'.
What's that, you say?
Quaich is gaelic for 'cup'. A quaich is a special kind of shallow, Scottish two-handled, celebratory drinking cup or bowl, the sort of thing that might have been given to bless a wedding.
Charles' photo tells a terrific story. Do go to his gallery page and read how he used the techniques and stages from Chris' Frog Bowl to create his quaich.
Nothing pleases Chris more than knowing a carver has used the lessons from Woodcarving Workshops as a springboard for their own carvings!