Mouldings
19.11.18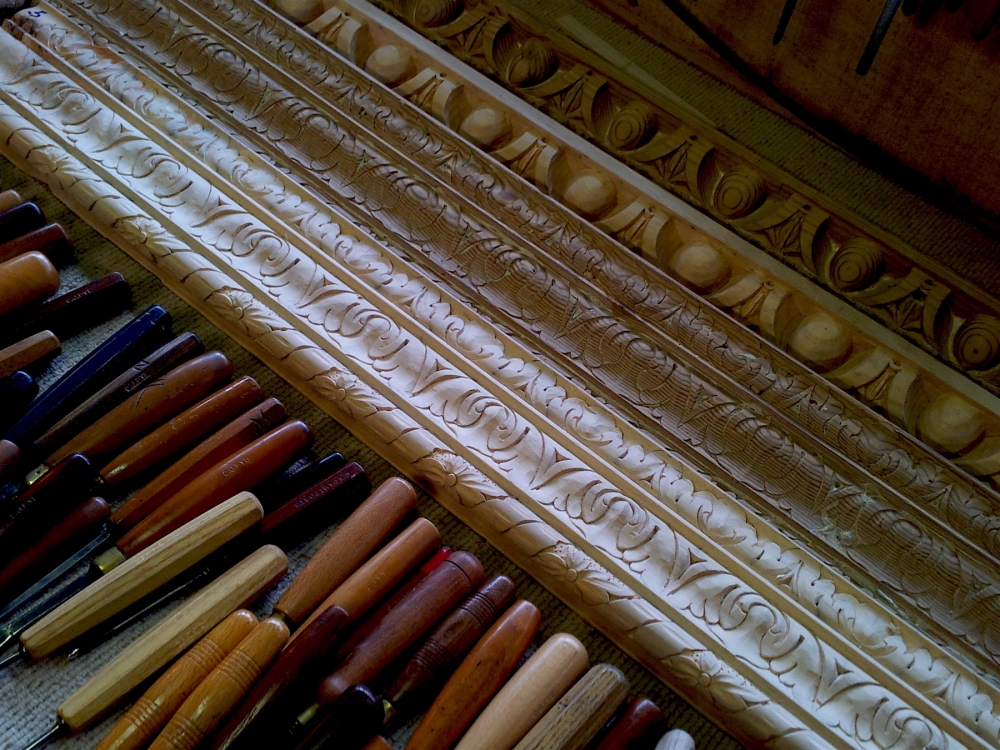 News from Linden
When he's not working on Woodcarving Workshops, Chris is busy with his normal carving commissions.
Currently he's looking at replacing some of the mouldings in the restoration of Leinster House, Dublin and here we see some of the sample mouldings he had to send in for approval and costing: 8 mouldings all together, divided between 3 boards (skirting, dado and another rail): deep egg & dart, acanthus leaf and bead & reel among others. The total length of the 3 boards is 30 metres, and includes acanthus corners.
What Chris loves, besides the sheer marathon-like quality of the work and the precise use of carving tools, is working with the original mouldings. The layout marks and cuts of the anonymous carver are clearly visible and meaningful. It's a little like meeting someone through time.
If the job come about we'll report and film some of the work for Woodcarving Workshops.tv!