Koi Carp part 1
09.05.17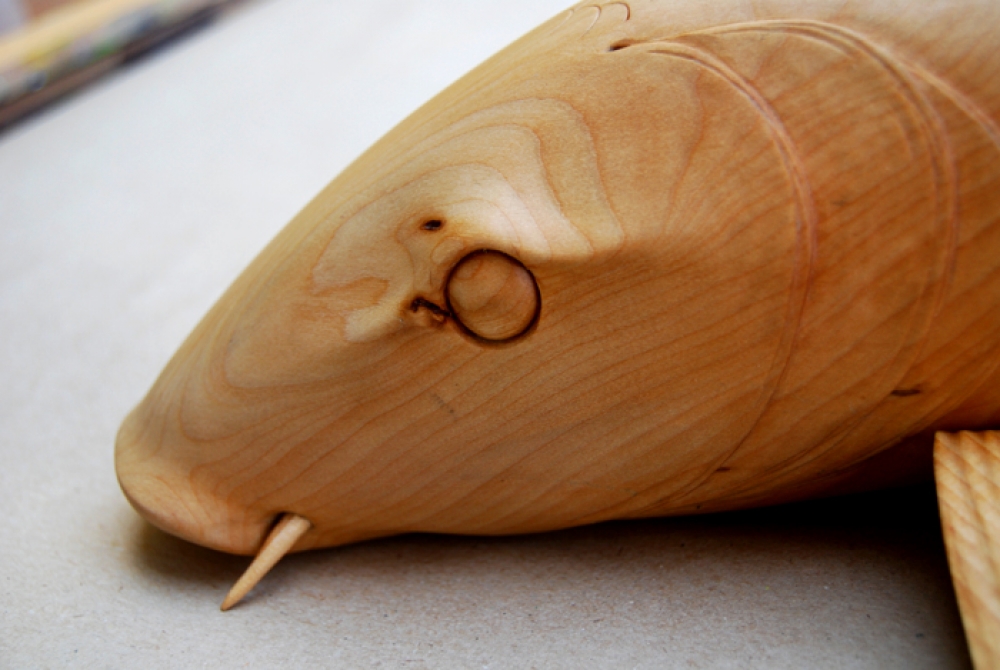 LATEST PROJECT
KOI CARP (part 1)
​This lovely carp, with all her graceful lines, is a joy to look at, hanging on the wall as if you are looking down into a pond, and a pleasure to carve!
See the first 6 lessons here: Videos > In the Round Projects > Koi Carp
A detail of the eye and barbels:
It's a bit of an advanced project but, as always, Chris breaks everything down into steps for you. Just start at the beginning and don't stop! This month features lessons for carving the sculptural body and head from a single block of wood. The more taxing bits come next month when you'll need to create joints for attaching the fins.
I do hope you give it a go. You can carve it large or small; swimming to the left or right; more or less curved, or different woods. Lots of possibilities.
Let's see a pond's worth of koi carps in the gallery!