Koi Carp part 2
16.05.17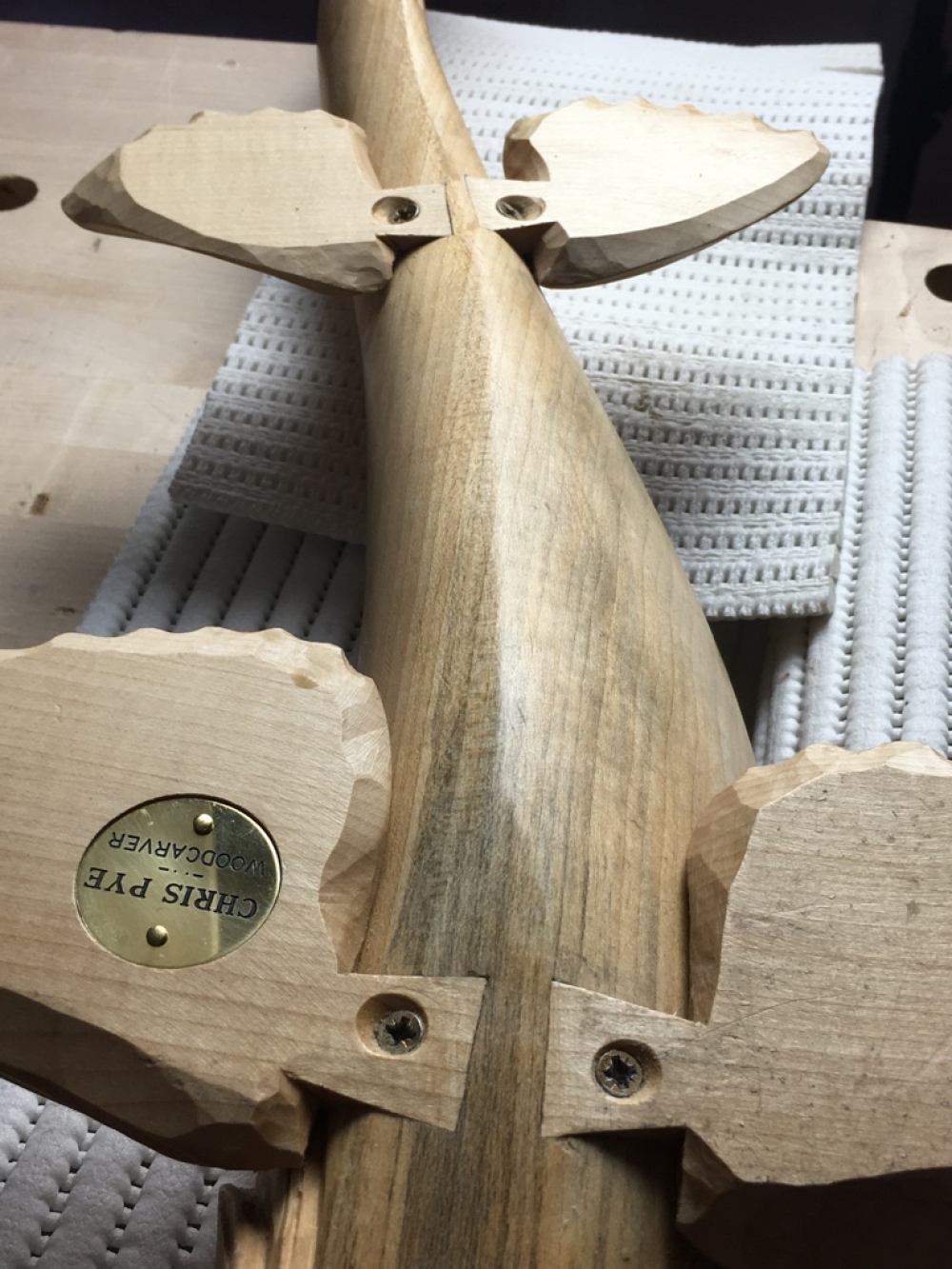 NEXT MONTH - 20th May 2017
KOI CARP - part 2
In the last part of our Koi project, you'll carve the fins and all the fishy details.
And you'll learn to hand-carve both mortise & tenon and dovetail joints onto a curvilinear form.
Eh?
If this sounds ridiculously hard, let me say that it really isn't! Carvers are regularly working as accurately as any other woodworker. The trick is to sneak up on the joint a little at a time. Oh yes, and let Chris will show you how, step by step as usual.
The result is something quite lovely in its own right.