Koi Carp
11.04.17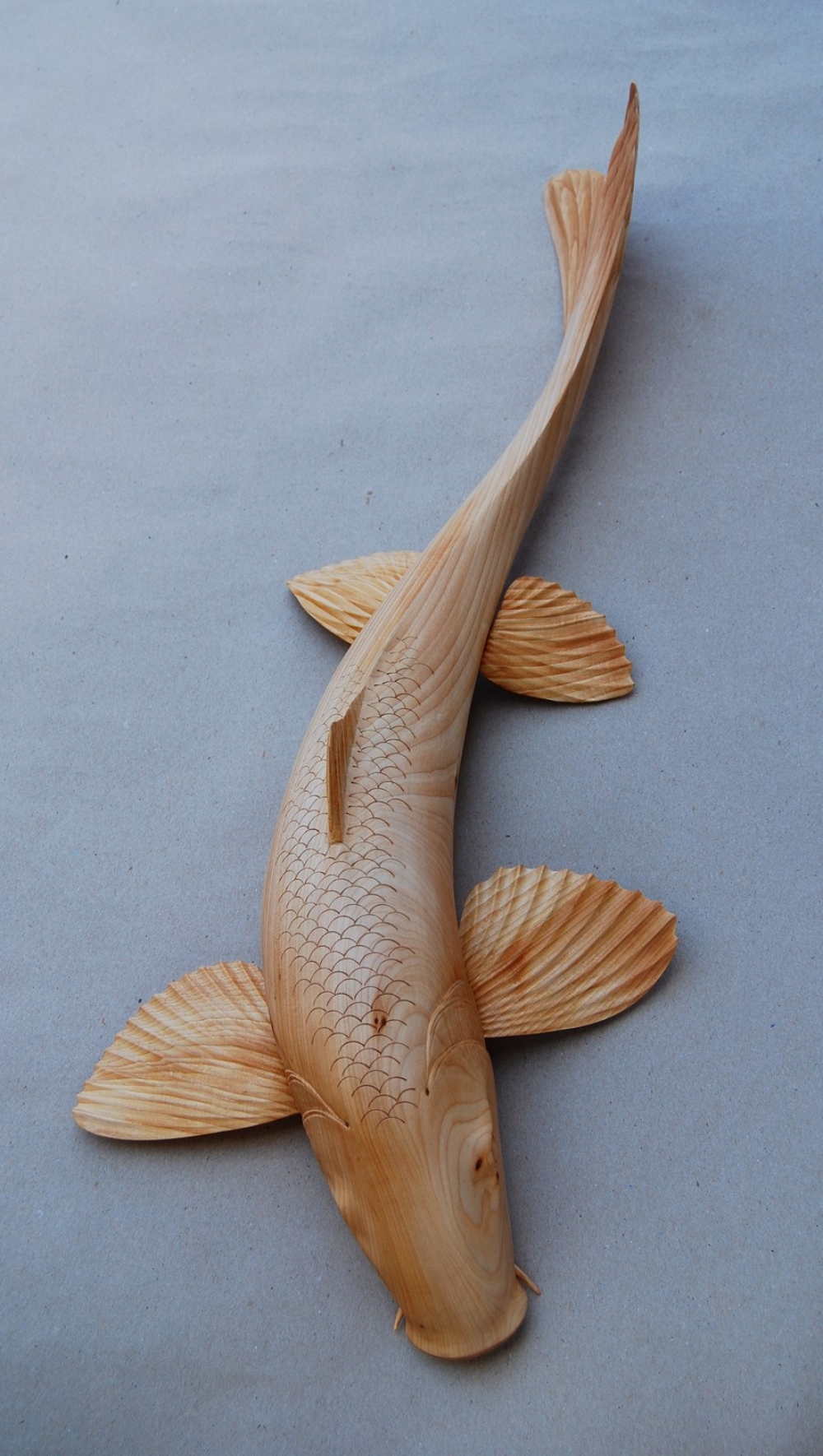 Coming Up!
This beautiful Koi carving is what I call one of Chris's signature carvings. Like his Solar Green Man, it's been very well received and often copied since he first wrote it up in a woodcarving magazine.
During the months of April and May, we'll be publishing step-by-step lessons for creating this graceful fish. It's a fairly advanced carving: a mixture of smooth sculptural form and classic tool carving, and also featuring hand-carved mortise & tenon and dovetail joints!
But, as always Chris breaks it down into step by manageable step, and although it's a long journey, the way is surprisingly straightforward.