Father's Day Gift Subscription
07.06.17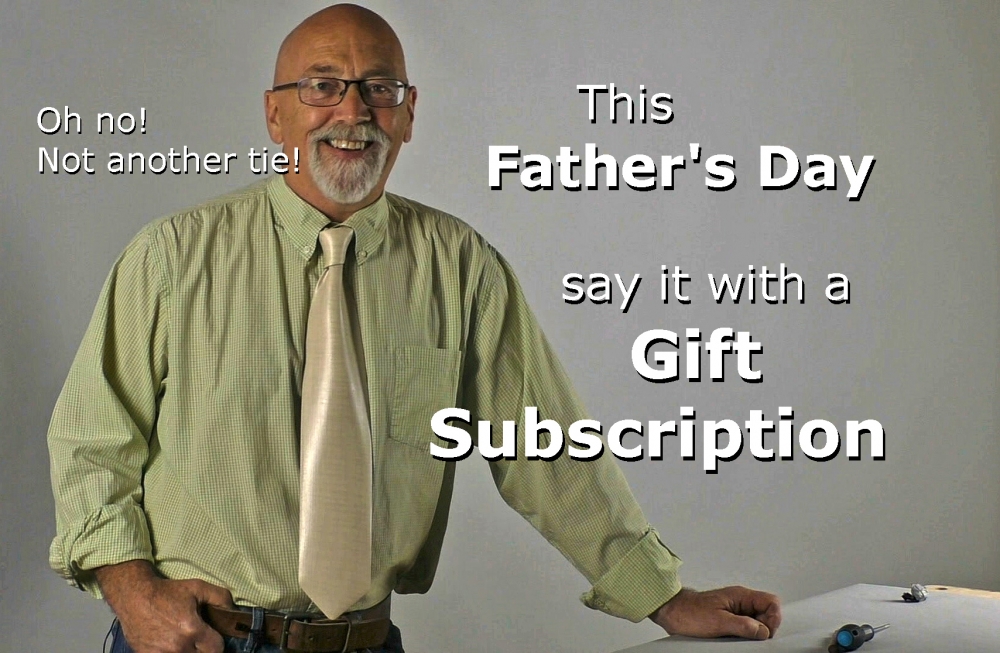 Give a Subscription to Woodcarving Workshops as a Father's Day Gift!
You've done ties, right? And the tickets-to-the-game? And... so on.
Perhaps you're a little stuck for a new idea? Well, here's something different that doesn't cost much and could well be your best present ever.
If your father is into any sort of woodworking, or even just practical with his hands, treat him to a taste of woodcarving!
You can gift him membership and full access to Woodcarving Workshops for 3, 6 or 12 months.
Click here to find out more, or click 'Gift Subscription' on the top menu bar to find out more!