Extend your Reach
16.02.23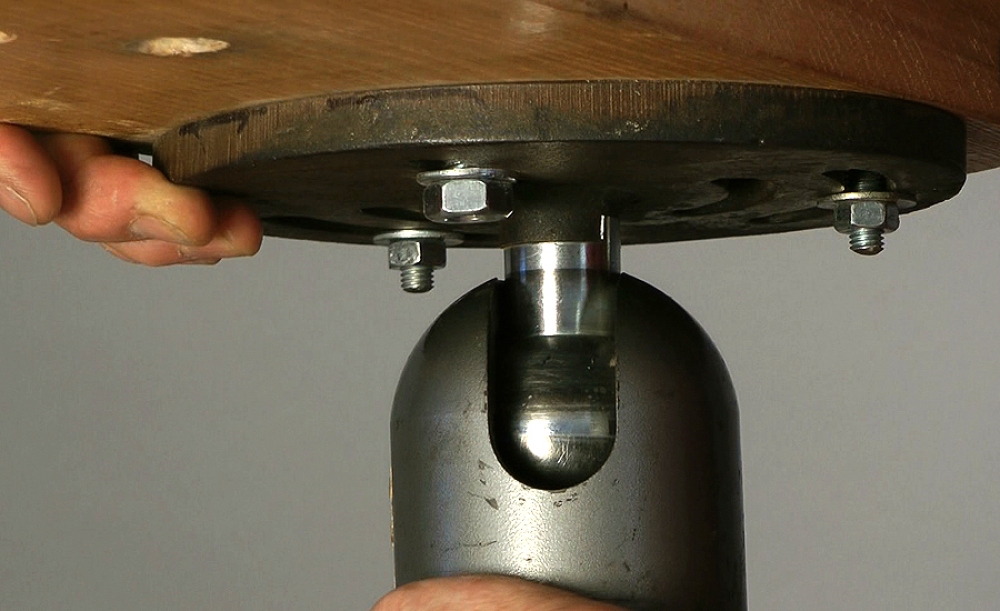 - with wooden extension plates!
There are a lot of adjustable carving stands 'out there'.
They've been a wonderful addition to equipment for woodcarvers for a while: rotating and tilting their work to get at parts easily and efficiently. Indeed, I can't see myself without one these days.
However, they do have a bit of a problem: Attaching your carving to the metal plate often seems limited and the plate itself usually ends up positioned so you can't use it in conjunction with, say, a carvers screw.
This is where my idea of the wooden extension plate comes in!
You don't attach the workpiece directly to the metal plate but to the side via a custom-made wooden 'shelf'. The solution greatly extends the capacity and usefulness of the metal plate, and thus the holding device itself.
As an example, let me elaborate on one I've had for many years - a Franklin 'Hydraclamp' - and show you what I made. You can see it on Woodcarving Workshops in the link at the bottom of this blog,
Please understand: It's really not important which device you have, they all have a similar problem. So just ignore the 'Hydraclamp' name in the following diagram and think of your own.
Here is a sketch of the holding device I show you in the video:

Some notes:
Use thick ply or hardwood (aligned along the neck)
Bolt the wooden plate to the metal one with the nuts sitting beneath. Countersunk the heads into the wood above.
Cover the wood surface (and thus the countersunk holes) with cork tile or leather. This also adds to the grip on the workpiece
You can alter the neck shape, and diameter of the extending parts to suit.
My version here allows for a carvers screw - check the fly swings freely on your own

The end notch lets me rotate the carving so I can get at the very bottom edge, which is normally flush against the plate. Important! Make sure the hole for the carvers screw doesn't become a U-shape when you cut the notch, otherwise the screw can fall out of the notch.
It's a flexible idea from which you should be able to make one to fit whatever device you yourself have.
But think further!
What you want to do?

How and where you'd like to have your work held?

So what shape does the wooden extension need to be?
Perhaps you need a surface-mounted vice, or a board fit for a relief carving?
I have several for different sorts of work and you too might build up a little collection, once you find how useful this approach is.
Here's one I made for relief carvings: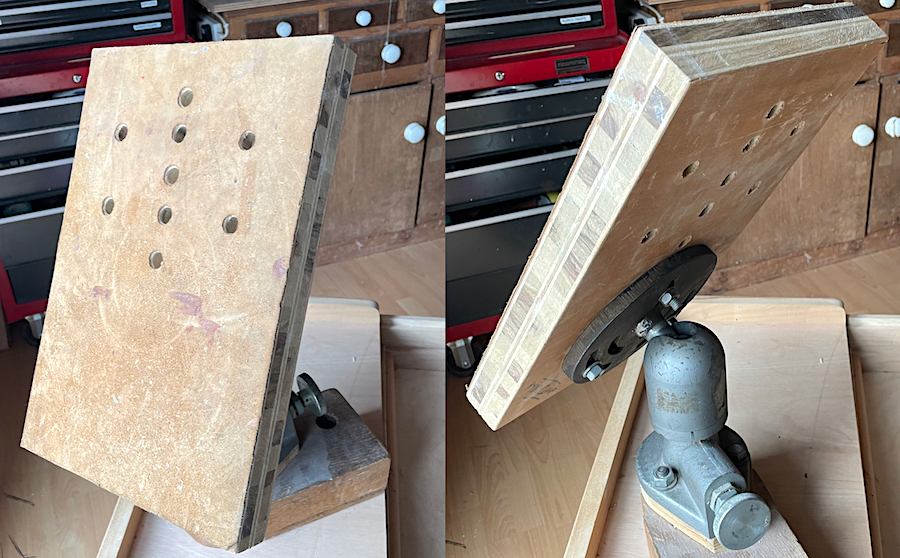 Related video: