Dog Cameo
29.09.17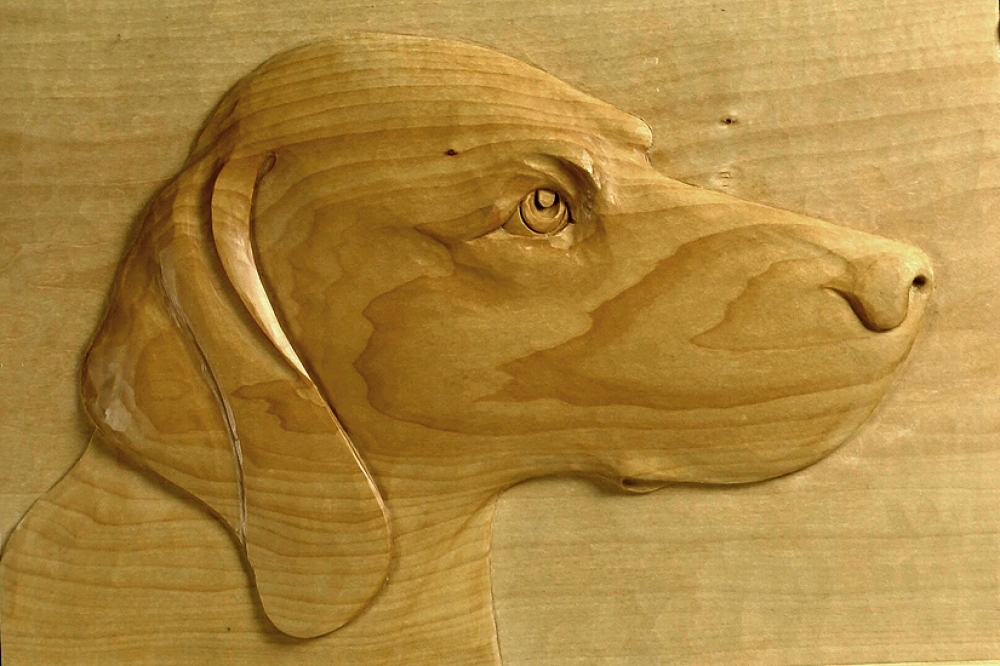 Dog Cameo
Although we don't have a dog of our own, we are dog lovers and we've always appreciated how much they become a part of a family.
For all you dog lovers out there we've created this workshop and you can look forward to immortalizing your favorite dog with a cameo-like low relief carving.
But what about cat, horse, parrot, gerbil or aardvark lovers, you say. Well here's the thing: This is 'our' dog. Chris won't be expecting you to carve 'our' dog as such, more give you a step by step approach so you carve your own - or any other pet: The process, the order of doing things will be similar.