Spiral Lettering
30.05.18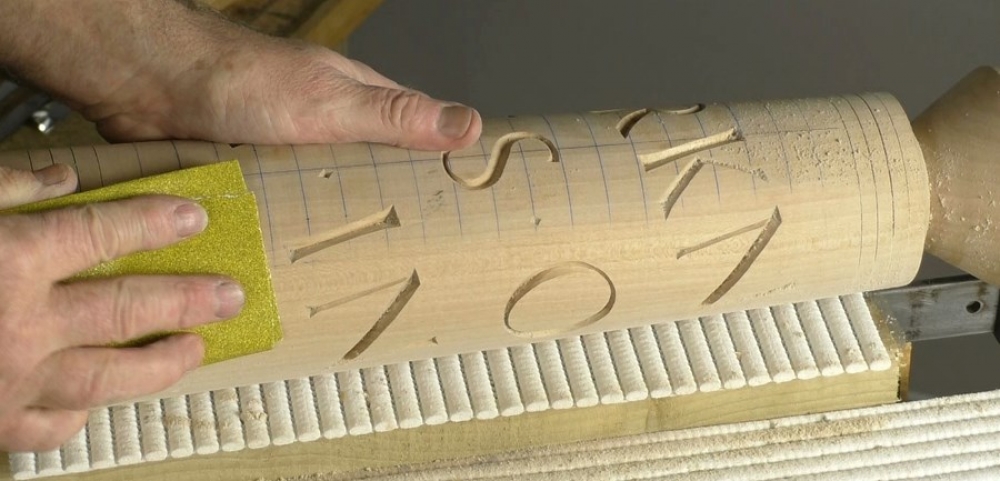 Coming Soon!
20th June 2018
The most common layout for lettering is a straight line on a flat surface. However...
This month, Chris 'lays out' and carves large, decorative letters into a cylinder: they go round as they go up; the surface is convex and so the grain direction is unusual.
Lettering takes almost as much time to design and lay out as it does to carve - but the result is very impressive and well worth the effort. When drawn with flair and carved exactly, the words become art.