Chris' Silver Bowl
28.02.17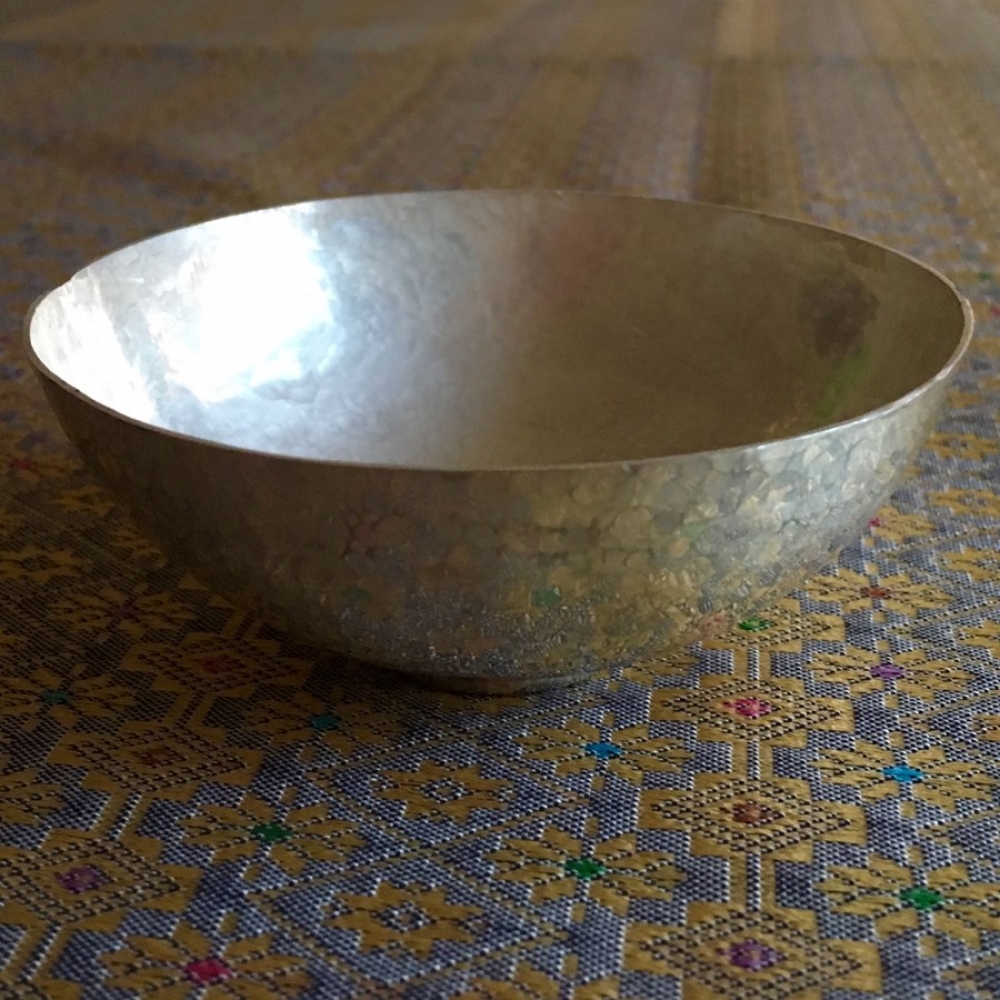 News from LINDEN
Chris was exploring a new craft as a way to keep his spirits high during the dark winter days: silversmithing.
Don't worry, Chris will never give up carving! It's part of who he is. He just fell in love a long tme ago with the surface texturing that you get with 'planishing' - beating tiny facets into the silver as it's shaped - and just wanted to try his hand. The work was completely different from woodcarving. (He subsequently said that sometimes he wished that, rather than carving wood away, he could beat it into shape!)
So Chris spent a very happy day with Hart Silversmiths and made this gorgeous, planished silver bowl from a flat disc of silver. Hart's were founded in 1902 and the inside looks as if it has never changed!