Carved Birds
13.10.17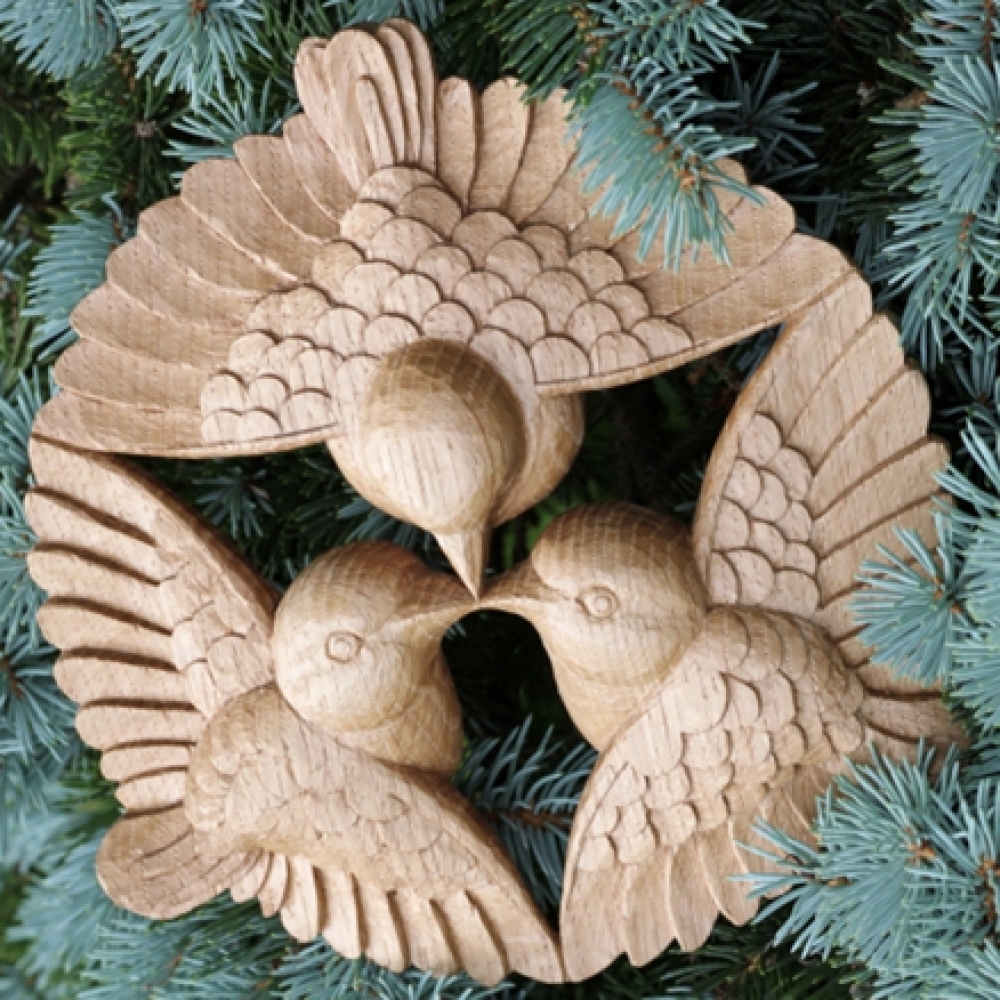 MEMBERS MATTER
Thanks very much to Steve Keene for his contribution to the Gallery.
His charming 'Three Birds' carving is a high relief based on a design he found on the internet. The original drawing is what is known as a mon, a heraldic or family crest from Japan. If you search online for 'mon' or 'kamon' images, you'll find much to inspire.
These ancient Japanese devices are 2-dimensional. Steve has taken the simple design and run with it in this charming woodcarving.
Steve's piece is in Oak with a wax finish and 8in. (200mm) in diameter.