Carved and Gilded Waterleaf
10.01.17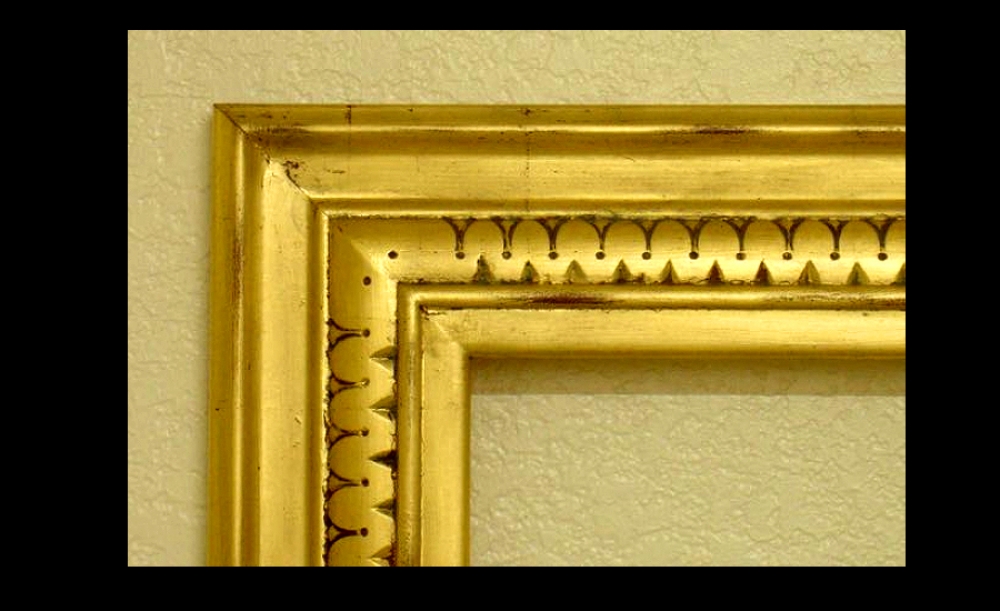 MEMBERS MATTER
January 20017 sees us put up 'astragal' mouldings - 'pea', 'ribbon-and-stick' and so on. And speaking of mouldings...
Thanks very much to member John Eugster for his timely contribution to the Member's Gallery. John's beautiful waterleaf moulding frame is carved in Basswood and gilded. We think it's gorgeous!
We have astragal, waterleaf and rope mouldings on Woodcarving Workshops, and Easter 2016 will see us add the classic 'egg and dart'. So the possibilities for frames is growing and growing!
Here's what John had to say:
At first I thought that doing this molding for the frame would be very time consuming but found that once a rhythm was established it didn't take as long as anticipated. Each leg took about 50 minutes or so. Chris's instruction was easy enough to follow and once I figured the layout and made a template to aid the process, things went well!
See John's frame here.