Carved Baseball Cap
04.08.17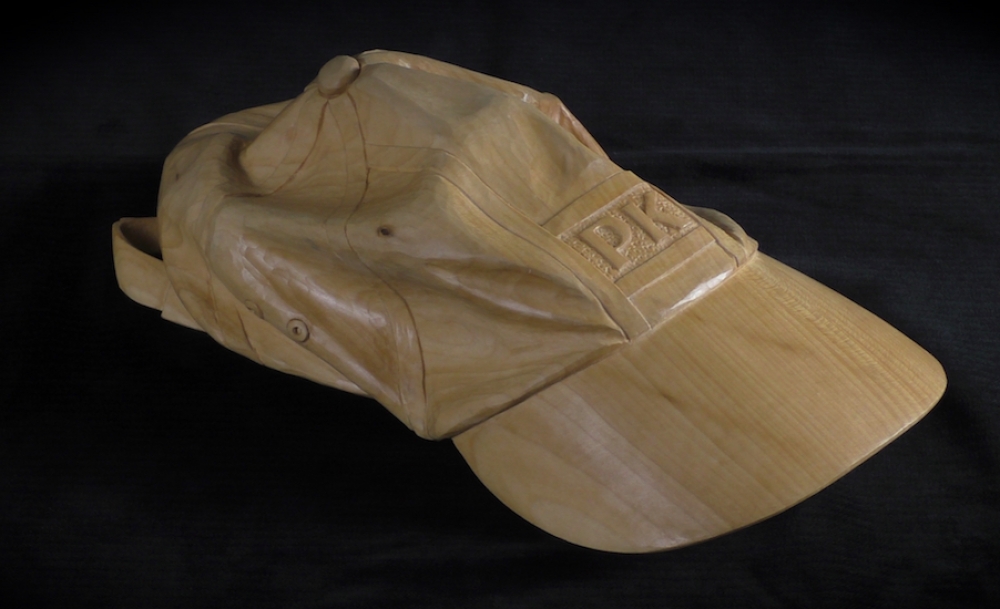 Quite a few members have asked about carving a baseball cap, similar to the one you've probably seen slowly taking shape on the home page of Woodcarving Workshops.tv (click the 'Join Us' image).
You can also see one in Chris' own gallery.
And, for those of you who like the written word, Chris' book, Woodcarving Course & Reference Manual (Fox Chapel Publishing 2016 ASIN: B01M6BQFYU) has a similar baseball cap, strongly recommended as an alternative look at the project.
Those three caps are all a little different: the badge at the front, the buckle at the back or being glued up from 2 pieces of wood and worth studying but the result is a great trompe l'oeil carving to fool the viewer!
The baseball cap project extends over 2 months and, as usual Chris, takes you through it step by step, which makes it quite do-able.
Have a go!