Amazing Astragals
24.01.17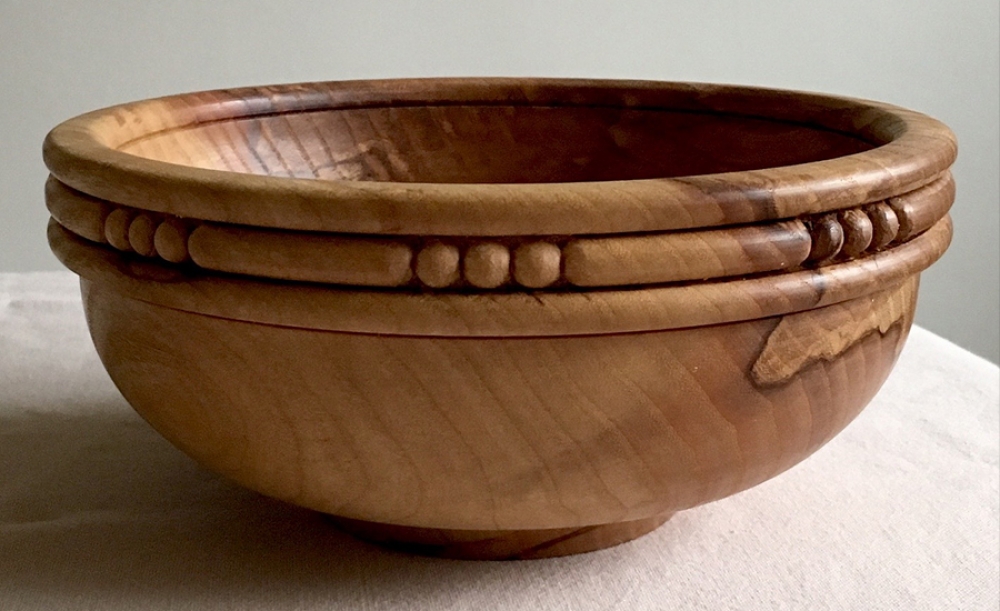 Astragal!
A plain astragal moulding has a half-round profile, sitting between two flat planes.
Ever since antiquity, carvers have transformed the basic astragal into what are now classic designs. In these lessons, Chris will show you how to carve three of these: 'Pea', 'Bead & Reel' and 'Ribbon & Stick'.
Carved astragal mouldings are typically used alongside other mouldings such as 'Waterleaf' or 'Egg & Dart'. You'll typically find them in fireplace surrounds or picture frames for example.
Knowing that many of our members enjoy turning wood, as a project Chris decided to ornament one of his bowls with a bead & reel astragal moulding!